Lab Alumni
lab staff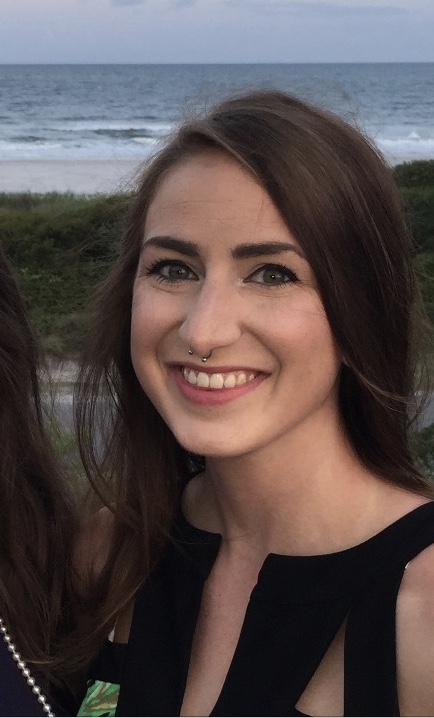 Natalie K. Barker - 2014-2019
Senior Research Specialist
As the Assistant Director of Proteomics, Natalie is responsible for the general operation and maintenance of two Thermo Orbitrap Fusion Lumos mass spectrometers with DIONEX nano liquid chromatography systems. In this role, Natalie has collaborated with researchers throughout the UofA campus that are interested in performing quantitative proteomics, assist with experimental design, teach mass spectrometry based protocols, and finally help in any way possible to make sure users acquire the highest quality, manuscript-ready data. To this end, she is responsible for the continuous optimization and adaptation of mass spectrometry protocols for maximizing efficiency and increased workflow. Protocols that are performed in the Proteomics Laboratory include in solution digestion, fractionation by in gel digestion, phosphopeptide enrichment, and filter-aided sample prep.
As a Senior Research Specialist in Dr. Paul Langlais' lab, Natalie's work centers on discovering new CLASP2 protein-protein interactions via the utilization of immunoprecipitation-based MS interactome analyses with the overall goal of discovering new insulin-dependent biological pathways of CLASP2. Some of the laboratory techniques/skills that Natalie proficient in include but are not limited to gel electrophoresis, immunoprecipitations, Western blots, polymerase chain reaction (PCR), Bradford assays, MS sample preparation, development of plasmid constructs, and general cell culture techniques. Additionally, Natalie assists with the preparation of figures and text for manuscripts and grants, present data at research laboratory meetings, train new lab members, and ensure the general upkeep and maintenance of the laboratory environment.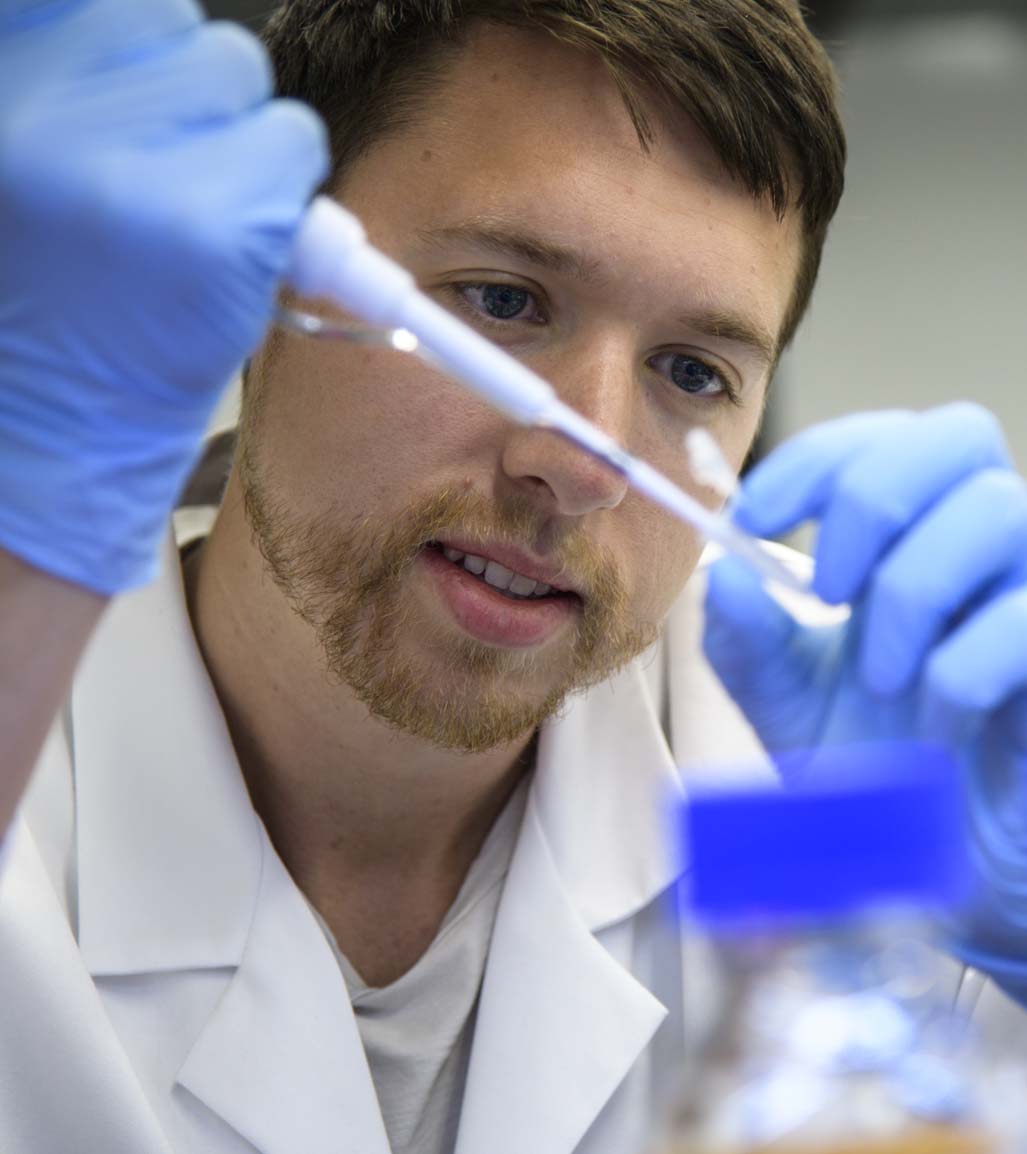 James Krantz - 2014-2019
Senior Research Specialist
Since October of 2014, James have been a Senior Research Specialist in the laboratory of Dr. Paul Langlais. Throughout his time in this role, James main research goals have been to characterize the CLASP2 interactome in adipocytes and myotubes, characterize the interactomes of CLASP2 interacting proteins, and to further elucidate the functions of CLASP2 in insulin signal transduction. James perform a wide array of general laboratory biochemical, molecular biology, cell culture, and mass spectrometry based techniques. He is responsible for collaborating with researchers and technicians from other groups, ordering lab products/equipment, set up/organization of the laboratory environment, assisting with manuscript and grant preparation, participating in group lab meetings and journal club presentations, training new lab members, and lab/equipment maintenance.
James was awarded a B.S. degree in Biology from Indiana University in 2011. After his undergraduate studies, he moved to The Mayo Clinic in Scottsdale, AZ, where he worked for five years as a Research Technologist. At this institution, James held several different positions working in academic and clinical research roles that provided him with a wide range of skills. Techniques that James gained experience in include but are not limited to microscopy, histology, clinical research laboratory techniques, and the handling and manipulation of mice and rats for in vivo metabolic studies.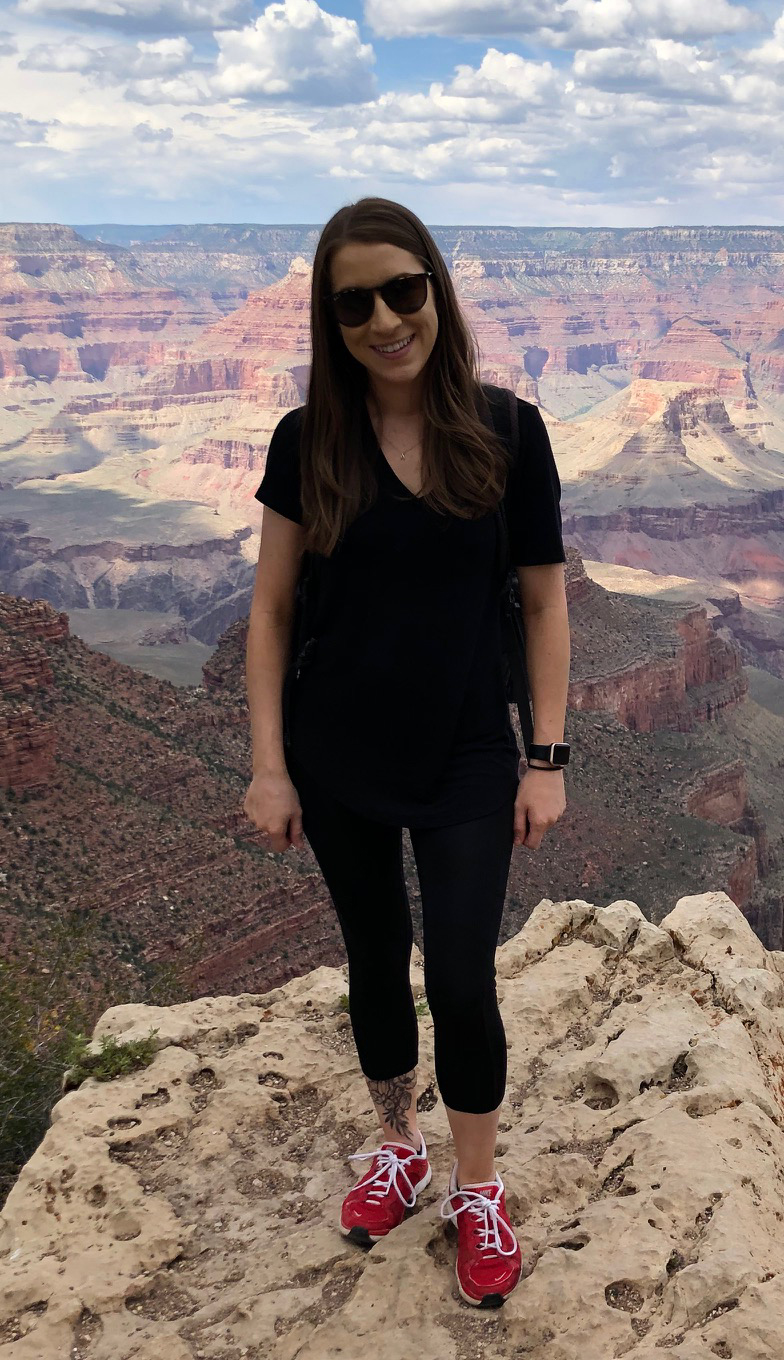 Mackenzie Roman - 2019-2021
Research Specialist
In the Fall of 2019, Mackenzie came to us from the Gus Mounemnie Laboratory over in the Cellular & Molecular Medicine Department where she worked all during college and for a year or two after. Mack brought a lot of cell biology experience which was a huge asset, she was basically a walking R01 grant. Mack had a strong interest to transition to a PhD program and so she was only able to stay with us for less than two years, she's currently getting ready to start graduate school in Utah so good luck Mac!!! 
post-doc / fellow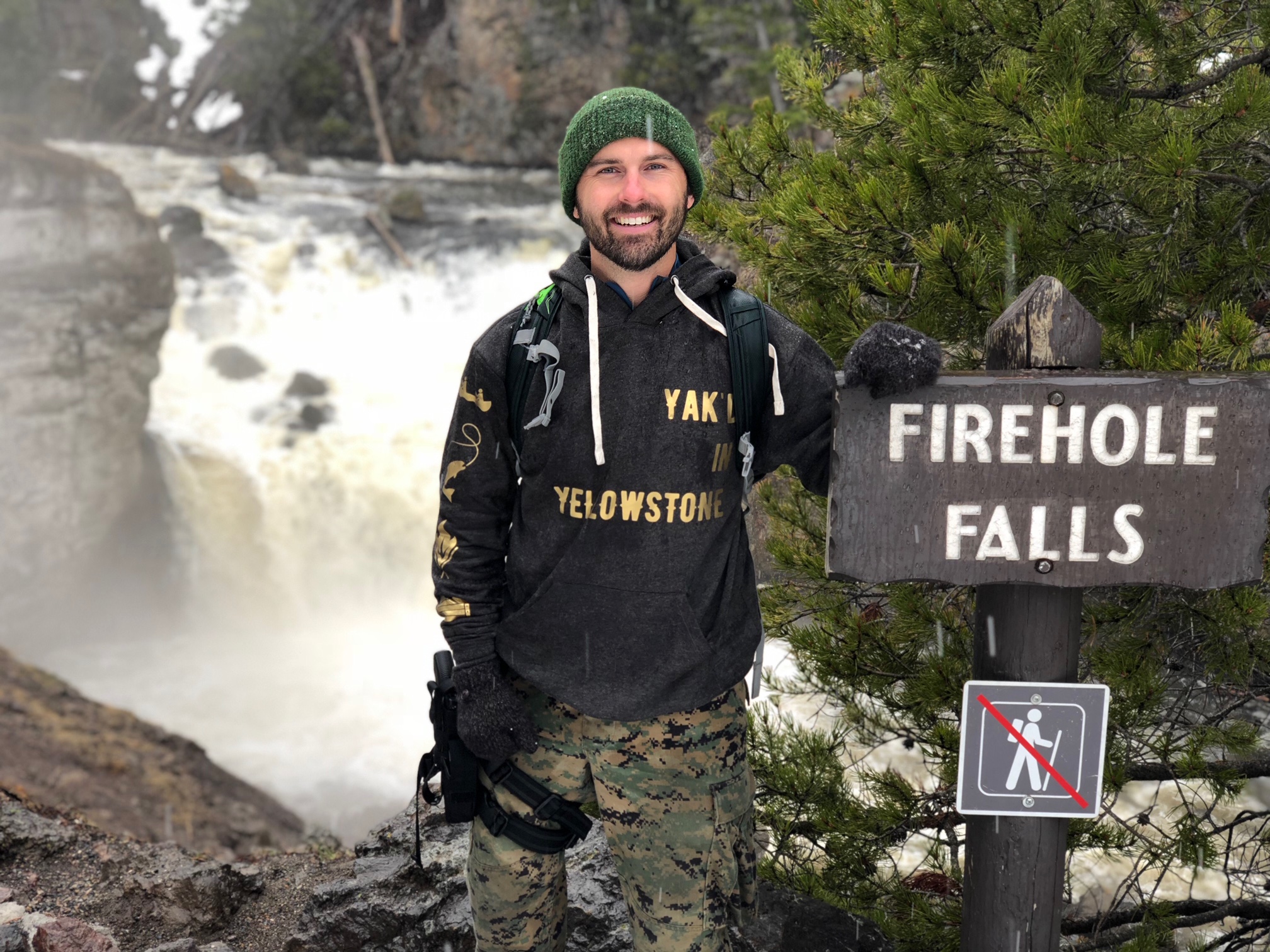 James L. Dillon, MD - 2018
Post-doctoral Fellow
James Dillon has a nice history with the Langlais Lab. While both at good ol' ASU, James did his Undergraduate Honors Thesis with Paul and then left for medical school at UA Phoenix as part of the inagural class. After graduating James spent about a year back again with Paul in 2018 helping out with all kinds of stuff. James left to be a fancy doctor. Lame.
student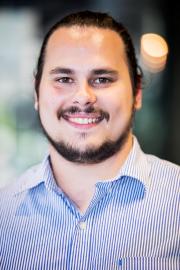 Dehaven McCrary - 2019-2021
Masters Student
2019 - DeHaven, a fresh young twig of a scientist at the tender age of 21 who graduated college at 20 WHO DOES THAT, has become the VERY FIRST GRADUATE STUDENT TO EVER ROLL THE DICE ON A DEGREE WITH THE LANGLAIS LAB. I'm not exactly sure what DeHaven was thinking but we are really glad to have you aboard. DeHaven comes to us from the midwest, where he had some limited experience in a lab working on cat testicles, so we know he's going to have a BALL in the Langlais Laboratory. DeHaven has been an instant fit and has hit the ground running on the CLASP2 phosphorylation project. DeHaven is also beginning to work on the super secret CLIP2/AGAP3 project as well, which I realize is not a secret if I put it on the internet but no one is going to read this anyway so WELCOME DEHAVEN LET'S DO THIS.
2022 - UPDATE - DeHaven graduated and has moved on to greater things like not doing a PhD in the Langlais Lab. What's up with that. I don't know. You'd think after me crying tears of blood for this kid he'd stick with it and go the length with the Langlais Lab right?! Well no. He gave us the big middle finger and said adios, i'm getting a PhD in a fancy school where PIs actually have funding. Whatever. We miss you buddy. Call me?
Undergraduates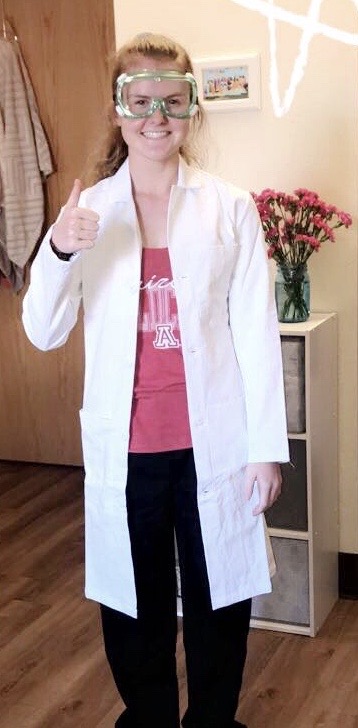 Skylar Batty - 2019 - 2022
Undergraduate Thesis Honors Student
2019 - Welcome Skylar! Skylar, unlike myself at her age , has an actual vision for her future......SCIENCE! Skylar comes to the Langlais Lab via a circuitous route. Having an interest in medicine entering college, Skylar soon became aware of a whole new world, biomedical research, and was immediately intrigued. So much so that she sought an answer to "what the hell is a lab anyway?". Through a bit of "it's all who you know" Skylar found her way to the Langlais Lab the first semester of her Sophmore year (2019). After a bit of time spent learning the basics of basic research, Skylar switched her major to Molecular & Cellular Biology and decided to perform her Honor's Thesis with the Langlais Lab. Skylar is currently quaratining at home on a fenced in porch in Kansas, but will soon be back to enter the Undergraduate Biology Reseaerch Program (UBRP) with the Langlais Lab for the 2020 summer. Skylar, along with Atley, are the first undergrad Honor's Thesis students to join the Langlais Lab. 
Spring 2022 - UPDATE - Skylar was an undergrad post-doc by the time she graduated in the Spring of 2022. She is off to the races to get a PhD at UCSD starting in the fall of 2022.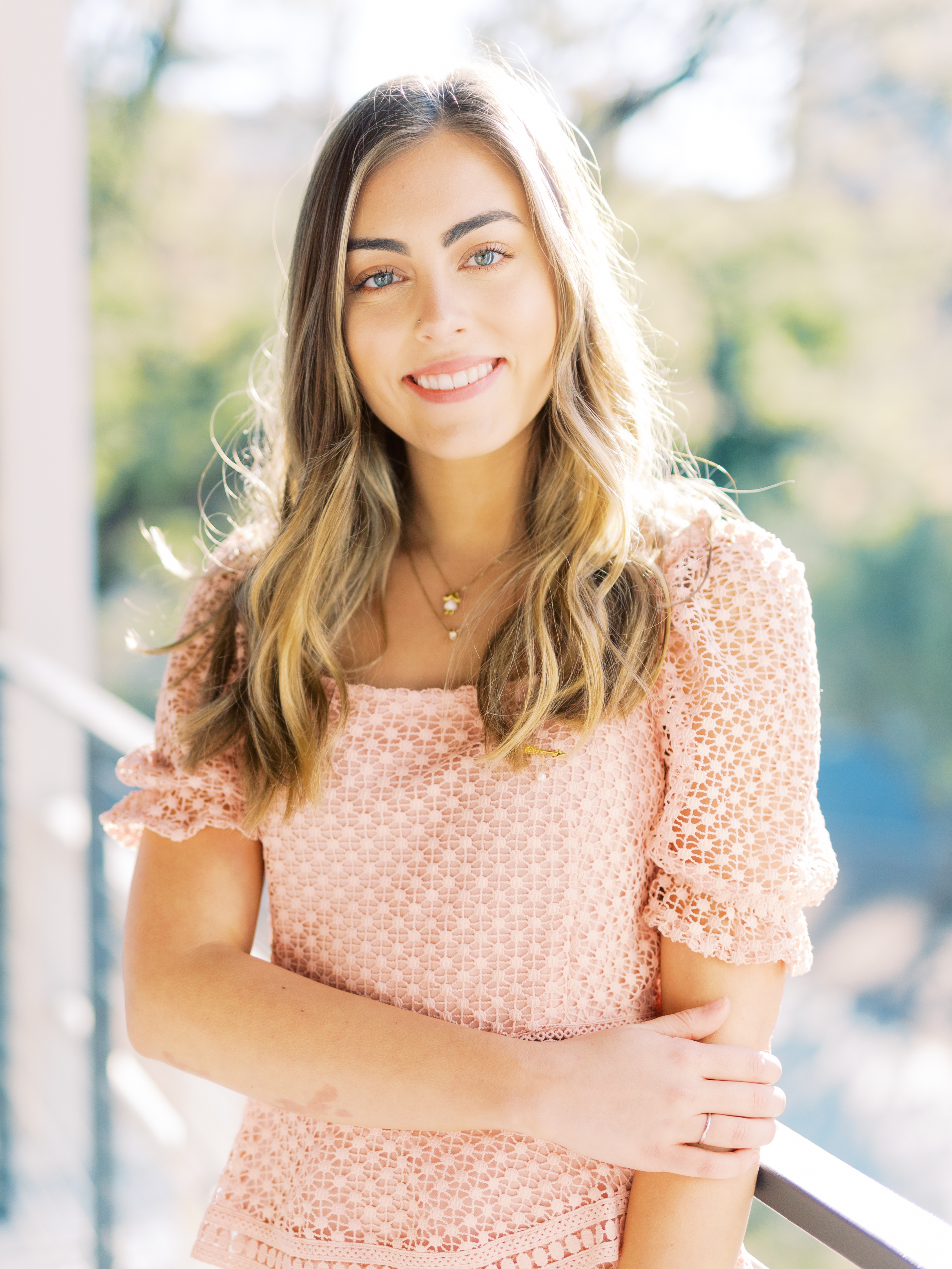 Atley Moberly - 2019 - 2022
Undergraduate Thesis Honors Student
2019 - Welcome Atley! I'm pretty sure at some point, I'll be working for Atley. Atley, like her contemporary Skylar, is the future of America. Atley comes to the Langlais Lab through a recommendation from a friend who had met me during a Physiology Undergraduate Speed-Dating event aimed at pairing undergraduates with research opportunities. Atley has a GPA of 10.6 I think, and volunteers for about 137 charitable organizations. She is vice-president of something too, i know that. Atley is in a sorority with 900 other over-acheivers as well. Atley would like to pursue a career in medicine and chose the Langlais Lab in the first semester of her Sophomore year (2019) because of her interest in diabetes.  After a bit of time learning the ropes, Atley went all-in and decided to perform her Honor's Thesis with the Langlais Lab. Atley is currently quarantining in the mecca of Mesa, but will soon be back to enter the Undergraduate Biology Research Program (UBRP) with the Langlais Lab for the 2020 summer. Atley, along with Skylar, are the first undergrad Honor's Thesis students to join the Langlais Lab.
Spring 2022 - UPDATE - Just like Skylar, Atley is an undergrad post-doc now. A weathered veteran of the bench who snarls at new recruits and drinks their milkshakes. We got Atley for just a bit longer before she's outta here to continue her persuit to become an Endocrinologist. Or maybe she'll stay with the Langlais Lab....FOREVER. Like DeHaven. And Mac. And James. And Natalie. And that other James. All of 'em, still with me, in spirit, and I text them randomly, just to keep them feeling guilty for leaving.
Summer 2022 - UPDATE - 3 years come, 3 years go, and just like that, Atley, who had shown up to the Langlais Lab as a teenager, leaves as a young adult with a degree in hand . Can't say enough good things about Atley, she is already missed. Atley is taking a leap year with the hopes of getting into medical school starting in the fall of 2023. She'll be just fine out there.....